A2 Happy Hour Club
Downtown Ann Arbor Happy Hour Guide!
Sign up today! Great Deals, Specials and Extra Discounts!

---
Partners
&nbsp&nbsp

&nbsp&nbsp&nbsp&nbsp&nbsp&nbsp

&nbsp&nbsp

&nbsp&nbsp


&nbsp&nbsp

Read More
Premium Membership
Perk up today. Only 4.99 for one-year Premium Membership.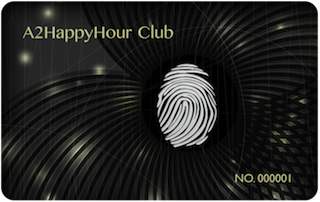 Business Owners
Getting started with A2HappyHour Club is free and easy! It is completely free for your business to participate in the A2HappyHour Card affiliate program! Your business only needs to offer some type of perk or discount and cardholders will take advantage of it in no time!
Join Today